Maxing out credit cards
Here#8217;s How to Avoid Maxing Out Your Credit Cards This Christmas
If you're new here, you may want to subscribe to my RSS feed. Thanks for visiting!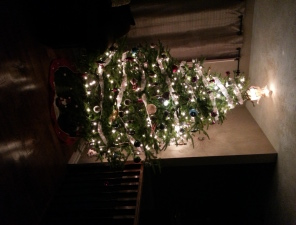 Christmas is always a time of the year when consumers go overboard with their spending. Many consumers max out their credit cards during the holiday season even when they know they will spend years trying to repay all the debt. Fortunately, there are several ways that one can avoid maxing out his or her credit card over the holidays.
Don#8217;t fret if you#8217;re worried about overspending. You can use the following tips and then build on those tips to safeguard your finances:
The most important thing to remember on Christmas is that it's okay if you do not break yourself to appease the masses, by sticking to a holiday budget. Your family members and friends will love you the same whether you spend hundreds of pounds or thousands of pounds on them for Christmas. Boundary setting is an excellent way to keep you from going overboard. You can set an amount that you will not go over ahead of time. Your spouse can help to keep you in line if you start to wander out of bounds.
Another great way to avoid maxing out your wallet on Christmas is to start a Christmas Club account early in the year. A Christmas Club account is a special fund that is specifically reserved for Christmas. The idea of a Christmas fund is to start growing it early in the year and never touch it until it's time to go shopping. You may be able to sign up for a Christmas fund through your job, credit union or local bank. One of the benefits of having such a fund is that you may get an above-average interest rate for storing it.
Prepaid debit cards can be an excellent guide for your holiday shopping. You can set the amount that you will spend by loading the prepaid debit card with that amount. Prepaid debit cards work the same way that credit cards work except you cannot go "over the limit." You can no longer spend money once you've exhausted the amount that you put on your card.
Finally, one option to avoid overspending is to opt for some used or generic items. You may find toys, electronics and even some clothing items at various outlets, discounts stores, flea markets, yard sales and more.
The holidays do not have to be a time of stress for you or your family. The good news is there are tons of information online about credit cards offering rewards and perks within reach. If you really have to use credit, then you might as well use credit card that gives you your money's worth.
Subscribe to get our latest content by email.
Success! Now check your email to confirm your subscription.

Maxed out my credit card video
DOWNLOAD BEME (it's free) and add me; https://beme.com/casey music by Taylor Galford https://soundcloud.com/taylorgalford on .
I MAXED OUT MY CREDIT CARD. (story time)
So I got a credit card and let's just say I got carried away! Watch this video and learn from my mistakes! As well as learn some tips on looking and applying for .
Learn to budget, beat debt, build a legacy. Visit the online store today: https://goo.gl/GjPwhe Subscribe to stay up to date with the latest videos: .
Do NOT Max Out Your Credit Card Limit
Find out the reasons why you should not try to max out your credit card limit. For more information .
Why Maxing A Store Credit Card Within 1 Hour is Dumb
http://whitneyhansen.com As heart breaking as this is to me, this is the world we live in. People maxing out store credit cards within one hour, bragging about it .
What Happens When You Max Out A Credit Card
Maxing Out Credit Card Knowledge
Just What It Says It Is!
Provided to YouTube by CDBaby Maxed My Credit Card · Sam Jensen Maxed My Credit Card ℗ 2015 Sam Jensen Released on: 2015-08-07 Auto-generated by .
I MAXED OUT MY CREDIT CARD FOR MOTHERS DAY.
Please watch: Drunk Nights With Drunk People https://www.youtube.com/watch?v=evpM4Msrntc -
- What's up Fam, Check out our Mothers Day .
Little Bill Maxed Out His Dad's Credit Card!
I reuploaded this beacause I made a mistake!
QUIT MY FIRST JOB and MAX OUT MY CREDIT CARD
This is the result of a four-hour trip and seven hours of editing in one evening and one night. So exhausted but also so excited for more of this! Instagram: .
Maxed Out My Credit Card for a New Camera
My new camera arrived this week from New York, and she's beautiful. I decided on the A7Rii along with the following bits and pieces: My Kit bag: Sony A7R MRK .
This Cheater Maxed Out My Credit Cards on Gambling! Judge Pirro
They were living together with their children from other relationships when he used all her credit and was caught in bed with another woman! Should people wait .
Choice clips from the documentary Maxed Out
Some clips from the documentary Maxed Out for Irishmen who think credit cards are not profitable for the companies that issue them.
MAXED OUT MY CREDIT CARD! | Culter35
CLICK HERE FOR BLOOPERS: https://www.youtube.com/watch?v=4U6u8Rz9nd0 Anthony asks Matt to house-sit for him, while he is away. FOLLOW ME ON .
MAXED OUT THE CREDITCARD! I Vlog 49
https://instagram.com/mariahoili https://twitter.com/mariahoili https://instagram.com/lifeisbetterinflipflopps/ Editors: Anders Hegsbro og Even Lager Lyngås .
Should I max out my credit cards before filing a Chapter 7 Bankruptcy in Arizona?
I'm Joseph C. McDaniel and I am a Board Certified Arizona Bankruptcy Attorney. My firm is a debt relief agency and I help both people and businesses file .

Enjoy Your Summer Vacation—Without Maxing Out Your Credit Cards
School is out, and summer is upon us. It#8217;s time to let loose and have some fun. That sounds great in theory, but it can be horrible for our finances if we aren#8217;t careful—especially when it comes to taking summer vacations.
For many people, travel is a significant part of their summer budget, but reckless spending while on vacation can wreak havoc on their finances. People often spend more when on vacation, perhaps because they get caught up in the moment or simply because things are more expensive than at home.
So what can you do this summer to make sure you don#8217;t end up with a financial hangover, wondering where the money went or how the credit card bills got so high? Here are a few tips to help you enjoy your summer vacation without derailing your finances.
It helps to start with a plan for your summer vacations. You don#8217;t have to rule out spontaneity entirely, but having an overview of when and where you#8217;d like to go, what you#8217;d like to do and how much it will cost gets you started off on the right foot.
You can also do some research to identify deals ahead of time. Many hotels offer discounts during off seasons, and some airlines have lower fares when you fly during off-peak times. Services like Airbnb offer competitive prices for lodging and may help you reduce expenses if you eat some meals in instead of going out.
With a plan in place, you can start saving for your trip. Creating a separate "fun fund" helps cement why you#8217;re saving the money and can help you keep your eye on the big prize when lesser temptations, like a new TV, arise.
To determine how much you need to save each month, divide the cost of the trip by the number of months you#8217;ll be saving. Major trips, such as to a Disney location or overseas, may require significant planning and a longer time horizon to save. For instance, taking a $6,000 trip every three years would require you to save around $170 a month. If you wanted to do this more frequently, you#8217;d have to save even more.
If "staycations" or weekend getaways are more your speed, you may not need to save as aggressively or as long. You can build these trips into your spending plan by setting aside an extra 5% or 10% from your check each pay period.
You can also get the whole family involved by encouraging your children to set aside a portion of the money they receive from birthdays and allowances for parent-free spending while on vacation.
Set a daily spending budget for your trip and don#8217;t exceed it. Include what you#8217;ll spend on food, activities, lodging and anything else that might come up. You can also get your children involved in the planning, having them participate in the family#8217;s budgeting. Even young children will benefit as they are exposed to responsible spending.
But remember, setting these spending limits means being realistic. If you have to budget $500 a day for a five-day trip because you plan to eat at restaurants for every meal and you want to bring souvenirs home to friends and family, so be it. It#8217;s more important to be realistic about what you#8217;ll spend and to save for it than it is to convince yourself you won#8217;t spend much and go two or three times above what you budgeted.
Once you#8217;ve settled on how much you#8217;ll spend, stick to it. It#8217;s easy to talk yourself into not counting little purchases like a coffee here or mouse ears there, but those little purchases add up and can have a significant impact on your vacation fund. Give yourself a 3% to 5% buffer in your budget for the "Oh, that#8217;s so cute" and "Man, I just need to have that" moments—we#8217;ve all had them.
With practice, you#8217;ll get better at estimating how much you#8217;ll need each day, but having a cushion can help in case you underestimate.
Most of us aren#8217;t going to plan a vacation down to the minute, but with money saved up in a "fun fund" and a cap on your daily spending, you can enjoy yourself and avoid maxing out your credit cards.
This content provided courtesy of NerdWallet.
When you click on external links, you are linking to alternate websites not operated by SchoolsFirst FCU, and SchoolsFirst FCU is not responsible for the content of the alternate websites. The fact that there is a link from SchoolsFirst FCU's email to an alternate website does not constitute endorsement of any product, service, or organization. SchoolsFirst FCU does not represent either you or the website operator if you enter into a transaction. Privacy and security policies may differ from those practiced by SchoolsFirst FCU, and you should review the alternate website's policies.
Extra Credit provides general information to help improve our Member's financial lives. Every situation is different, so please contact us for guidance on your specific needs. The advice provided in Extra Credit is not intended to serve as a substitute for speaking to a loan representative, financial advisor, or BALANCE counselor who can help tailor a solution for you.
If you post a comment, we will make every effort to respond or contact you directly. We reserve the right to delete comments that contain personal information, unauthorized content, or are generally inappropriate.
» a credit and personal finance blog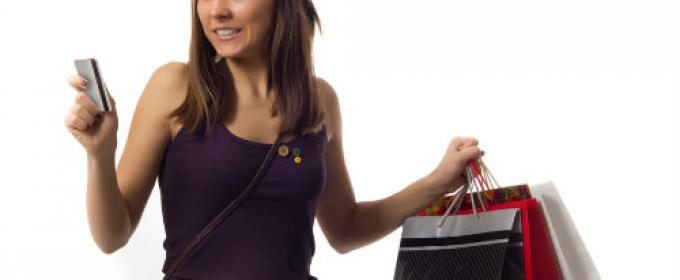 Credit cards are convenient for making purchases quick and simple, and holding one or more cards is a sign of individual credit worthiness and responsibility. With little more than a swipe, a person can access the full range of goods and services to meet his or her needs and desires. Credit cards are an excellent tool, especially if the balance is regularly paid off. Sometimes, for a number of reasons, users need to carry a balance from month to month. Over time, this can decrease available credit and lead to a card that is maxed out.
A card that has the maximum balance can turn into a source of worry and concern for the card holder. It can lower the credit score for the individual. Often one may only make the minimum payment on his or her balances, and in many cases, there are additional fees that make it more difficult to pay off the balance. Most important, maxing out a credit card reduces the ability to use it when emergencies arise. While the reasons for a maxed out credit card vary from one person to the next, all of this can lead an individual to feel doubt and sometimes paralysis.
What can a person do if he or she finds themselves in this situation? There are steps anyone can follow to conquer the problem and reset the credit clock. To tackle the problem one should address four key areas for success: take a credit vacation, seek partners for success, climb the ladder to financial freedom, and prepare for future independence.
Everyone likes a vacation; it is a chance to refresh and rest. Now is the time to send the cards on a vacation and stop using them. There are several ways to rest those cards. Send them on a polar tour by freezing them on ice. Find a hidden out of the way place where it is hard to access the cards. Maybe a more permanent solution is in order, try cutting up or destroying the card. One can get creative, but the main point is to stop using any card until the balances are paid off.
Sending credit cards on vacation gives the user a chance to rest and put the financial house in order. Now is the time to take an honest look at finances and prepare for the following steps. It is important to avoid adding new credit during this time (see the partner section for the exception to this rule). Remember, even though the cards are on vacation, do make sure to keep paying at least the minimum balance on all accounts.
Once the cards are on vacation, it is time to seek out partners for success. A surprising number of partnerships can help an individual reduce the burden of a maxed out credit card, but just as in any relationship, one should take care in choosing a partner. Everyone increases the odds for success when they have a group of supporters on their side.
One important partner can be the credit card company. Some companies will work with customers that have a good payment history. Contact the company to see if it is possible to negotiate a reduced interest rate while making payments. Keep in mind that not all companies will reduce the interest, but some will have balance transfer options with an introductory rate near or at 0% for a limited time (usually 12 to 18 months). These offers are for customers with good credit history and sometimes have upfront fees. These transfers should only be used to consolidate debt or help pay off a greater portion of the balance during the introductory period.
Climbing the Ladder to Financial Freedom
The strain of viewing amounts owed on cards can lead to inaction, but now is the time for action, bold action. If there are multiple cards maxed out, then use a divide and conquer strategy to address the problem. The goal is to knock out each card balance one by one. Select the card with the lowest amount owed and do everything to pay off the balance as soon as possible. Once this card is paid off, use those payments to help knock out the card with the next lowest amount owed. Repeat this process until all card balances have been paid off.
It is easy to select a card with the lowest balance, but finding the extra money to make the payments can be a roadblock to success. Where can anyone find extra money to make more than the minimum payment? First, one should look at all the money spent during a month. It can be hard, but it is important only to spend money on necessities, including minimum credit card payments. Especially look at cutting back monthly expenses for extras such as cable, phone, or memberships (gyms or clubs for example). Any remaining money should be used to pay down the card with the lowest balance. Second, look for ways to make additional money, a second job or selling unused items. Be wary of income opportunities that expect one to pay money to get started. The goal is to make additional money for extra payments.
Once the first card is paid in full, celebrate briefly, but continue to climb the ladder to financial freedom. A wise person will immediately make plans to pay off the next card with the lowest balance by repeating the same steps. The top rung of the ladder will be reached when all balances are paid off. That is the time for the greatest celebration.
Prepare for Future Independence
A final step is to prepare an action plan for future success and redefine use of credit going forward. This step is an ongoing part of climbing the ladder to financial freedom. Set a goal to eliminate all extra cards, and just keep one with the most flexibility. Close all other accounts once balances are paid off. Automate monthly payments, many card issuers have simple, easy to use methods to set up automatic payments. Use a tool such as a spreadsheet or online service to track balances and expenditures. Explore this option and use it to help keep focused on finances. Make the maxed out credit card a part of history never to be repeated. Financially success people know where the money goes, be in the know. Most of all declare an attitude of financial independence.
8 Credit Card Mistakes to Avoid
Have you ever been stuck in credit card debt?
If yes, that is surely a situation that you wouldn't want to go back to. Having a credit card can be rewarding and convenient for cashless payments, redeeming rewards, and consolidation of expenses.
This is because the credit card is a financial tool but without the discipline of the credit card holder, there will be financial mistakes that you can make that will cost you a lot of money.
Avoid the pitfalls like the following:
The more you reach your limit, the higher repayment you need. According to VantageScore, you should ideally not go over at most 30% of your credit limit because it doesn#8217;t look good on your credit history.
Aside from this, there are other disadvantages of maxing out your credit card limit such as:
Lenders not liking a maxed-out credit card limit. If you approach a lending institution to get a loan or apply for another credit card, the chances of getting it will be smaller because you are showing through your maxed-out credit card that you cannot handle your finances properly (unless you pay the balance in full before the next billing cycle).
The balance will be harder to repay. Borrowing a high amount from a credit card will make it very hard to repay it if you don't have extra cash because one usually gets a higher credit limit than your monthly declared income.
The minimum balance will be larger on the next billing cycle. This is because the minimum balance will be dependent on the overdue balance. If you will not pay the full overdue balance on your next bill, this would not be easy to tackle.
The minimum balance computation is not just a fixed percentage of the total overdue balance but a sum of multiple aspects of your credit card spending.
Making late payments on your credit card bill
Late payments, especially if it's more than 30 days overdue, can bring damage to your credit score. It doesn#8217;t make sense to pay late because the statement is mailed to you 1-2 weeks before your due date.
Some disadvantages of late credit card bill payments are:
Monthly interest will be charged. There are different rates of late payment fees that can be applied to your account if you pay your account balance after the due date. This ranges from 1.99% to 3.5% for most banks in the Philippines.
You will have a bad credit record from the bank. There is no central credit bureau in the Philippines so there are limited ways on how to determine one's credit history. One of the ways is through your records with various banks. A delinquent account with any bank can make a big difference on your credit history.
It affects rewards privileges with your credit card. Most rewards programs with credit cards are put on hold when you have any overdue balance in your account with them. That would be a waste if you won't get the reward you've been saving points on if you don't have a good credit history.
There are a lot of options if you think paying on time is a hassle. One way is to pay it online for a faster transaction. You can also consolidate all your bills in one due date or payment date.
A tactic to help you not miss payments (even if they are automated) is to mark your calendar or put an alarm on your phone with important dates like these.
Devote a time to read every fine print you see on transferring your debts to other financial institutions. Don#8217;t give in to one-time or front promotions, because in the end, it will be costly on your end.
If you ignore or misunderstand rules in your balance transfer, you may end up paying for more so ask about the introductory offer and any transfer fees that might apply to you.
Some banks offer credit cards especially for balance transfer. Some of these are:
There are many benefits of consolidating your debt in one place. This can drastically reduce the amount of interest that will be applied to your account.
An important thing to note about balance transfers is that banks are stricter with payments for this kind of account. This is to help you get you debt down faster and not incur more costs based on the amount you need to pay off.
Paying only the minimum is better than not paying at all, but this will incur interests and makes it harder to pay your debts. The only difference is that you will not be bothered by bank calls.
This might seem good at first since you are paying small amounts without getting a bad credit score from your bank, but this will bite back in the long run.
Using Multiple Credit Cards at the Same Time
Too many credit card is not a good thing. Multiple open accounts will just lead to you more temptations to spend beyond your means.
More credit cards = complicated financial management = debt
Credit limits will go up if you have a lot of credit cards since the combined power of credit cards can give you more purchasing power than you can handle. The thought of getting most items you can't buy in cash in an instant can be very appealing but avoid it at all costs.
Taking Cash Advances for Non-Emergency Situations
There are two types of cash advances:
Treating your credit card like a debit card or using your credit limit to write a check
Doing a balance transfer to a debit card
Banks are clear on making cash advances for emergency purposes because it will give you high-interest charges and upfront fees. There is no grace period for the interest of cash advance. It is applied to getting the cash from the credit card, so use this feature sparingly.
There are many rewards that you can get from using your credit cards. Some examples are:
Rewards aren#8217;t free. You need to spend money first before you earn rewards, so spend only if you will pay the full balance in cash and just use your credit card to earn points. Also, check if your reward points will expire or get tax so you know when you will redeem them.
Neglecting Your Credit History
All these credit card mistakes will have an effect on your credit history
Some sources of credit information in the government and private companies are CreditInfo.gov.ph, TransUnion Philippines, Bankers Association of the Philippines Credit Bureau, and the Credit Card Association of the Philippines (CCAP) C4 (Consolidated Cancelled Credit Cards) negative file. All of your transactions from financial institutions can be used when running a credit score check under your name.
If you want a written overview of your credit history, you can ask your bank to run a credit score check on your behalf.